How to Make an Impact From a Distance as a Remote Consultant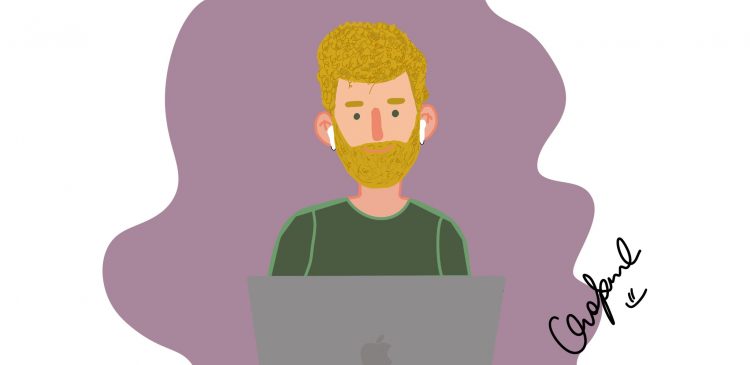 In the past, in-person collaboration was seen as the most efficient. Unfortunately, this is no longer the case anymore with the technological advancements and the growth of working remotely. However, working with a remote consultant can have a major and even bigger impact on your business than working with someone in the office. Here is a list of some benefits, as well as a checklist of 4 criteria to screen someone as a credible remote consultant, companies are confident in hiring.
Benefits of hiring a remote consultant
Talent availability
Companies with consulting projects don't need to settle anymore for local consultants since remote consultants allow these companies to choose from a bigger pool. They can select the best consultant, from all around the world. Additionally, remote consultants can recruit their own staff from virtually anywhere. So companies working with remote consultants are more flexible in choosing their experts and hire the best employees.
Extended hours
Besides the factor of efficiency, consultants who are hired internationally often support multiple time zones. It might be necessary and it can be for sure useful to communicate with a remote consultant at any hour of the day. No need to wait for the next working day if a company needs an immediate update or an issue is coming up. The extended availability of a consultant can be highly profitable.

Cost savings
The fact that companies can save on overhead costs, is another benefit of working with remote consultants. Travel expenses for a consultant to come on-site can be spent elsewhere, just like the time saved on travel. Companies usually pay for every hour that a consultant is in the office but with remote engagements, consultants will only bill for active working hours. In this case, cost savings can be substantial.
Agile project methodology
In the past, consultants would meet with a client on-site and the consultant got paid to remain on-site which is expensive and inefficient. It often resulted in companies rushing and providing incomplete requirements, with consequences for the ongoing project.
With the Agile methodology, on the other hand, consultants engage with the clients through continuous feedback. In addition, Agile is much friendlier towards remote consulting since meetings and feedback sessions can be done online. 

Finding and hiring the right consultant
Especially in this era where the remote work world is booming with work-from-home passionate consultants who are so eager to share their knowledge and experience. Who of those thousands of people offering their answers and advice as a remote consultant will make an impact on your business? Here's a checklist of 4 criteria for companies on how to screen someone as a credible remote consultant.
1. Remote work experience as a consultant
There are lots of so-called experts that don't meet these criteria of experience. How many consultants offer their services and certifications which are less than enough work-from-home experience. Honestly, a remote consultant with less than 3 to 4 years of experience just misses the critical lessons learned of how to grow and succeed in location independence. And, many have based their advisory content on personal experiences but don't understand the pressure of how to implement it virtually. 

2. Industry expertise
A remote consultant has to be able to speak the language of your industry or the department you're working for. Moreover, they have to be able to relate to the scope of work they're assigned to. Experience with companies in the same industry is definitely a good sign.
3. Proof, Portfolio, and Certificates
Focus on qualitative evidence to prove that they're credible and the right consultant. Have they ever worked for a reputable brand as a consultant and do they have recommendations from previous clients or colleagues that will do as "intellectual" evidence. Same count for certifications. Companies will look for other qualifications and relevant education awards. 
4. Constant communication with clients
Communication solves all the problems and is an important part of being a remote consultant. Online appointment scheduling, asynchronous communication, standing recurring meetings, and video calls, are essential for anyone working remotely.
The sudden emergence of Covid-19 and its impact on travel and work, has thrown companies into reactive mode, jumping into remote work. And with ten months of experience, more companies see better performance and productivity from their remote workers. Others, however, struggle with the changes. If you need help with managing a remote team or moving your business from offline to online, you are very welcome to book a free discovery call with me.
PS: I tick all the boxes in our criteria checklist ;).